Posts for: February, 2019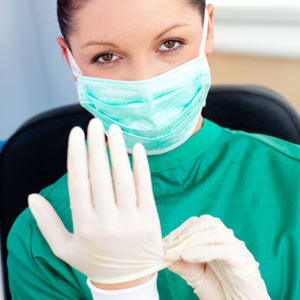 Our bodies wage a continuous war against enemies too small to be seen with the naked eye. If we're healthy, our immune system will stop the vast majority of these microbial agents.
But some of them, viruses in particular, are so small and with certain characteristics that they can slip past our immune systems. Prevention — removing the opportunity for these viruses to gain entry into our bodies in the first place — is a key component in controlling infection.
Healthcare facilities, including dental offices, are primary battlegrounds in this war. In recent years, the stakes have increased as viral infections that cause the liver disease hepatitis (B and C) and HIV that causes the auto-immune disorder AIDS are on the rise. Although different in effect, these viruses spread in much the same way — when the blood of an infected person comes in contact with the bloodstream of another person.
The risk for this exposure is higher in situations when there's a break in the skin. Blood transfusion, surgery centers and similar facilities with invasive procedures require high standards of protection to prevent viral transmission between people.  This includes dental clinics — even a routine hygienic cleaning can become a conduit for viral infection.
As a result, the more than 170,000 dental providers across the country have adopted strict infection control standards that conform to the National Center for Disease Control (CDC) guidelines, as well as state and local regulations. These standards detail such issues as wearing protective equipment and clothing (like disposable gloves, gowns or facemasks), cleaning and sterilizing instruments, or disposing of bio-hazardous waste.
High infection control standards are also promoted by the professional boards and organizations of dental providers, like the American Dental Association, and are a requirement for continued membership. As a result, infection occurrences from dental visits or procedures are extremely rare.
We understand you may have concerns. We're glad to discuss with you our procedures for infection control and how we're following the highest standards to keep you and our staff safe. We're making sure the care you receive for your teeth and gums doesn't lead to another health problem.
If you would like more information on dental infection control practices, please contact us or schedule an appointment for a consultation. You can also learn more about this topic by reading the Dear Doctor magazine article "Infection Control in the Dental Office."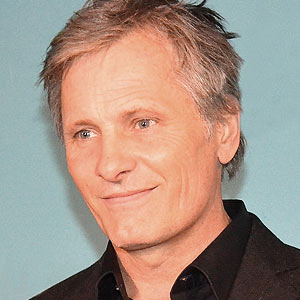 The Golden Globes ceremony is a night when Hollywood stars shine their brightest. At the recent red-carpet event, leading man Viggo Mortensen had plenty to smile about: Green Book, the movie in which he co-starred, picked up the award for Best Motion Picture—Musical or Comedy. But fans looking at the veteran actor's big smile today might not realize that it once looked very different. A few years ago, an accident during the filming of The Two Towers took a major chip out of Mortensen's front tooth!
That might be OK for some movies (think The Hangover or Dumb and Dumber)—but it's not so great for everyday life. Fortunately, Mortensen visited a dentist promptly, and now his smile is picture-perfect. How was that accomplished? He didn't say…but generally, the best treatment for a chipped tooth depends on how much of the tooth's structure is missing.
If the tooth has only a small chip or crack, it's often possible to restore it via cosmetic bonding. This procedure can be done right in the dental office, frequently in a single visit. Here's how it works: First the tooth is cleaned and prepared, and then a tooth-colored resin is applied to the area being restored. After it is cured (hardened) with a special light, additional layers may be applied to build up the missing structure. When properly cared for, a tooth restored this way can look good for several years.
For a longer-lasting restoration, veneers may be recommended. These are wafer-thin shells made of durable material (most often porcelain) that cover the front (visible) surfaces of teeth. Strong and lifelike, veneers can match the exact color of your natural teeth—or give you the bright, high-wattage smile you've always wanted. No wonder they're so popular in Hollywood! Because veneers are custom-made for you, getting them may require several office visits.
If a chip or crack extends to the inner pulp of the tooth, a root canal procedure will be needed to keep the tooth from becoming infected—a situation that could have serious consequences. But you shouldn't fear a root canal! The procedure generally causes no more discomfort than filling a cavity (though it takes a little longer), and it can help save teeth that would otherwise be lost. After a root canal, a crown (cap) is generally needed to restore the visible part of the tooth.
When a damaged tooth can't be restored, it needs to be extracted (removed) and replaced. Today's best option for tooth replacement is a dental implant—a small, screw-shaped post inserted into the bone of your jaw that anchors a lifelike, fully functional crown. Implants require very little special care and can look great for many years, making them a top choice for tooth replacement
If you have questions about chipped or damaged teeth, please contact our office or schedule a consultation. You can read more in the Dear Doctor magazine articles "Artistic Repair Of Front Teeth With Composite Resin" and "Porcelain Veneers."